Page 2 of 5
Round 1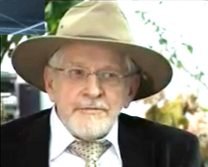 The first mistake that you enter into your Criticism of M.M.S. is that you think that Chlorine Dioxide and Chlorine are the same thing and that they would thus have the same result in the human body. So let me address that point first.
The fact is, there is no available chlorine in chlorine dioxide. It's sort of like table salt, there is no available chlorine in table salt, if there were, you would have been dead long ago. Do you see? Table salt is made of chlorine and sodium. Yet it doesn't kill you. The same situation exists with chlorine dioxide.
Let me suggest a little bit of chemical technology reading. Lenntech a Corporation that sells many kinds of chlorine for various purification purposes has published a technical article on chlorine dioxide that is quoted in many Colleges and Universities around the world. The name of the article is "Disinfectants Chlorine Dioxide." Let me quote just a couple sentences in the paragraph labeled Chlorine Dioxide as an oxidizer: "As an oxidizer chlorine dioxide is very selective. It has this ability due to unique one-electron exchange mechanisms. Chlorine dioxide attacks the electron-rich centers of organic molecules. (I hope everyone understands that pathogens are made of organic molecules) "First, chlorine dioxide takes up a single electron and this causes it to reduce to chlorite: The chlorite ion is oxidized and becomes a chloride ion and that during this reaction it accepts 5 electrons. The chlorine atom remains, until stable chloride is formed from it." I hope you understand what that means. It means that no chlorite or chlorine is formed. It turns to chlorite first, but only for milliseconds and then to chloride (which is table salt.)
To explain those quotes a little bit if it is too technical, the "Chloride" that is mentioned that is formed is table salt (sodium chloride). The chlorine atom remains until chloride is formed. No free chlorine ever becomes available from the chlorine dioxide. The Lenntech.org article goes on to explain that chlorine dioxide has a very low oxidation potential (under .95 volts), much lower than chlorine which is (over 1.4 volts), or oxygen which is (about 1.3 volts), or hydrogen peroxide which is (1.8 volts) and thus cannot oxidize many of the microorganisms in water supplies and other plants where selective oxidizers are needed. And to then explain that in terms of M.M.S., chlorine dioxide in very low concentrates cannot kill some of the beneficial organisms located in the stomach and intestines that are required for digestion.
This data is available from many different educational sources in the world. Don't take it from me. Look it up for yourself. You may not be aware of the fact that sodium chlorite has been sold in Health food stores for 80 years in the US and was brought to America from Germany about 1930. Only the name was different it is called stabilized oxygen. Hundreds of thousands... [Word count rule exceeded]

Thank you for not getting "too technical" for our feeble minds. We appreciate your concern for us.
Mr. Humble, it has been you who has been intentionally blurring and confusing the lines between the different compounds that chlorine can form. On one hand, you claim M.M.S. is as harmless as salt, while on the other hand, you speak of how powerfully reactive the chlorine is, which supposedly enables it to "kill everything". By the way, we actually agree on that last part. So which is it? Is the chlorine neutralized, so your customers are buying glorified table salt, or is it the powerful reactive chlorine that is well known for its toxicity? Either way, it's called "fraud". You cannot have it both ways, but nice try.
Just so you know, table salt is not harmless either, as I'm sure a great world-changing engineer like yourself knows. The only salt that is almost harmless is sea salt, because it contains minerals that counteract the toxic effects of the chloride. Table salt is well known for its toxic effects, so even if your safety claims were true, you would still be arguing from an eroded position. You also recommend M.M.S. for people with heart disease and high blood pressure, so if your product is safe "like salt", then you are part of their health problems.
As far as its safety, first let us state that your chlorine dioxide is identical to that used for pool decontaminations, and the effects of intentionally consuming it are well known. For one thing, it is an E.P.A. registered pesticide. According to the E.P.A., "Chlorine dioxide is an antimicrobial pesticide recognized for its disinfectant properties since the early 1900s. Chlorine dioxide kills microorganisms by disrupting transport of nutrients across the cell wall."
We already looked it up, and that's why we wrote the original article. The burden of proof is upon you to prove us wrong, if you can.
There is no chlorine dioxide in stabilized oxygen. There is a small amount of table salt inside it. Nice try, but we're well-versed in your slight-of-hand tricks.
I'm standing here with Thomas' electronics multimeter, with its probes inside some hydrogen peroxide, and frankly, I'm just not getting any voltage reading from it. Should we recalibrate the meter? We are a little slow, after all. Seriously, we can talk about your atomic theories all you want, and go into as many circles with those as you want, but the fact that matters is that the effects of your product upon the human body are already well known, and the electrons really don't care. Let's stick with the real issues here, and you can impress us with your fancy-smancy nuclear knowledge later.