Page 3 of 5
Round 2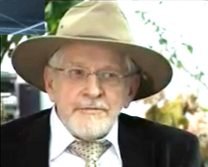 In the criticism of M.M.S. the writer continues to confuse the technologies of chlorine and chlorine dioxide not realizing that there is a life and death difference in the two technologies. So let me use the same heading on my article as is used in a section of the Critical article on M.M.S..
The effects of Chlorine on the Body.
In reading the Healthwyze write up concerning this subject I notice that the problems concerning ingestion of chlorine seemed to be pretty much according to the research of the literature that I also found. Chlorine is an oxidizer and in order to destroy most any compound found in the body, it must in the process of oxidation combine with that compound forming a totally new compound and these new compounds are often carcinogenic in nature. This kind of oxidation is known as chlorination. This is one of the main reasons that most new water purification plants employ chlorine dioxide. It does not combine with the item being oxidized, but rather it steals the electrons that hold the item being oxidized together. With the electrons being removed the item, pathogen or heavy metal or other poison, flies apart into its compounds which can be neutral or a poison. The electrons then change the chlorine dioxide components into a chloride which is the basis of table salt, sodium chloride. There is no chlorine dioxide in Clorox or any of the chlorine bleaches, only chlorine.
You may remember in my last article I mentioned that chlorine dioxide actually has no chlorine available at any time during the chemical oxidation cycle and that includes the degeneration cycle into chloride. The chemical oxidation cycle with any pathogen and chlorine dioxide consists of the chlorine dioxide stealing 5 electrons from the cell walls of the pathogen. The sequence goes like this. First a single electron is drawn off of the cell wall and onto the chlorine dioxide ion changing it to a sodium chlorite ion, but that only lasts for a millisecond or two. Then the newly formed sodium chlorite ion exerts a much heavier attraction and thus 4 more electrons are instantly drawn off. No other ion in pathogen chemistry has this unique sequence. The chlorine dioxide doesn't have the power until it converts to a chlorite and then it blows a hole in the side of the pathogen and thus killing it.
In the case of chlorine dioxide there are a number of conditions that the pathogen must meet in order to be destroyed. The most important condition is the ORP (Oxidation Reduction Potential) voltage of the cell walls of the pathogen. It must match the voltage of the chlorine dioxide in the proper way to be destroyed. Chlorine kills (oxidizes) everything in its path, but as mentioned above, by chlorination, but chlorine dioxide is very selective. It does not combine; it destroys by disassembling the biological components of the cell walls of the pathogen by removing the electrons that hold it together.... [Word count rule exceeded]

Stealing electrons? That is some bad, bad, naughty chlorine.
Maybe we could get back on topic now. We answered most of this in our previous rebuttal. All of your irrelevant atomic theory smoke screens will continue to get ignored. You may discuss those at a physics or chemistry site. Perhaps they'll even be impressed. We're not. We're concerned only with the health implications of M.M.S., and your attempts to distract our readers away from that topic will fail.
We agree that chlorine kills everything in its path, and so does chlorine dioxide. There is nothing "selective" about either. When your product is used as an E.P.A. registered pesticide, for instance, it does not merely kill the bad pathogens inside termites. It kills them. All of them. A poison in small doses is still a poison, regardless of whatever the electrons are doing. It is also worth noting that we, as humans, have cell walls too, so chlorine is also bad for us. What's worse is those scientific studies, like the one below.
Meggs et al. (1996) examined 13 individuals (1 man and 12 women) 5 years after they were occupationally exposed to chlorine dioxide from a leak in a water purification system pipe. The long-term effects of the accident included development of sensitivity to respiratory irritants (13 subjects), disability with loss of employment (11 subjects), and chronic fatigue (11 subjects). Nasal abnormalities (including injection, telangectasia, paleness, cobblestoning, edema, and thick mucus) were found in all 13 individuals. Nasal biopsies taken from the subjects revealed chronic inflammation, with lymphocytes and plasma cells present within the lamina propria in 11 of the 13 subjects; the inflammation was graded as mild in 2 subjects, moderate in 8 subjects, and severe in 1 subject.
I really liked this statement, "The chlorine dioxide doesn't have the power until it converts to a chlorite and then it blows a hole in the side of the pathogen and thus killing it." Wow, that must be impressive. Could you give us a peer-reviewed, 3rd party, independent study that proves this is exactly what your product does, while not harming human tissues and blood? I mean, I'm sure your contentions are backed with credible scientific evidence, after all. Otherwise, you would just be pulling this stuff out of your butt.
You actually state in one of your movies that your product kills only the weaker cancer cells, which would put your formula in the same category as chemotherapy; if this were indeed true. Didn't you also claim that your product would not harm human tissues (like chemotherapy does)? Aren't the cancer tumors made from human tissues? Oh, I forgot: it's "selective". I suppose the moral here is to never underestimate the intelligence of chlorine, at least not atomically, and always underestimate the intelligence of the Health Wyze Report staff.