Page 4 of 5
Round 3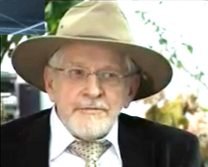 It would seem only fair that someone being sarcastically critical of someone else's work should at least know their chemistry so that they can adequately explain the mistakes that persons is making. So let me correct their writing about how pathogens are killed so that later you the reader will be able to understand what really happens to diseases if you should take a drink of M.M.S..
My critic says, "Bleach kills the pathogens by poisoning them, and then corroding them." But you see that really isn't the chemical process at all. Actually the chlorine in the bleach actually attracts the electrons that hold the pathogen together and the pathogen and chlorine mix together to form a new compound and the pathogen is killed in the process of forming a compound with the chlorine. But although wrong, that really isn't important to us as M.M.S. uses chlorine dioxide and no chlorine is available. Chlorine dioxide kills in a different way. As I already explained the chlorine dioxide removes the electrons that hold it together and it flies apart or at least part of it does.
Then the critical writer asks for a list of bleach resistant good bacteria, and then he says we know that they do not exist and of course I have to agree. But then again I am not talking about bleach and chlorine. I am talking about chlorine dioxide a substance as different from chlorine as is table salt.
The next paragraph the critical writer mixes chlorine bleach and sterilization and chlorine dioxide sterilization so thoroughly together that I cannot explain what he is saying. They are not the same thing. They are not used in industry for the same thing except on occasion Yes chlorine is poisonous to most everything, but there is no chlorine in chlorine dioxide. This is confusing because it has that same word in it "Chlorine," but a chemist quickly comes to understand that they are not the same. If they were the same, then table salt would kill you.
So last year 975 thousand people in the US died after taking a dose of one drug or the other ALL OF WHICH WERE FDA APPROVED. During that same time more than one million people used M.M.S. and not a single one died and many reported getting better quickly. More than 5 million people have downloaded my free M.M.S. book. I have personally given more than 5000 sick people drinks of M.M.S.. Most of them became well in a few hours. I make no money from the sales of M.M.S.. I don't manufacture it, or sell it, or receive royalties from the sale of it. I am just trying to make Earth a better place to live.

We really don't care about your Chemistry 101 homework. Likewise, none of our readers care whether you believe that an electron moves this way, or that. Some people believe gremlins are under their beds, but that has nothing to do with the health effects of chlorine dioxide, or the price of eggs in China.
As far as nobody dying from M.M.S., perhaps you should review the news articles at: http://www.smh.com.au/national/death-in-paradise-20100108-lyxv.html and http://www.smh.com.au/national/deadly-chemical-being-sold-as-miracle-cure-20100108-lyvl.html.
You already knew about Silvia's death, because you publicly attacked her grieving husband for telling the press about the horrific details of her death.
Most people won't immediately die from M.M.S., but from long term secondary conditions such as cancers, which will be difficult to trace to their real causes. It usually takes a large amount to die quickly, so most M.M.S. deaths will be conveniently blamed elsewhere.
O.S.H.A. has this to report about chlorine dioxide:
"Chlorine dioxide is a very unstable material even at room temperatures and will explode on impact, when exposed to sparks or sunlight, or when heated rapidly to 100 degrees C (212 degrees F). Airborne concentrations greater than 10 percent may explode... Chlorine dioxide reacts with water or steam to form toxic and corrosive fumes of hydrochloric acid... Chlorine dioxide is a severe respiratory and eye irritant in experimental animals... Chlorine dioxide dissolves in water to produce chlorate and chlorite ions. Chlorite has been shown to produce methemoglobin in rats and cats"
Methemoglobin, a particular type of hemoglobin is useless for carrying oxygen to tissues. Since hemoglobin is the key carrier of oxygen in the blood, its wholesale replacement by methemoglobin can cause cyanosis (a slate gray-blueness) due to suffocation.
The National Institutes of Health reported, "The results indicated that CIO2 may have central neurotoxic potential." (May?)
One of the material data sheets from a chlorine dioxide manufacturer states that chloride dioxide is:
"CORROSIVE to the eyes and skin. Can cause damage to vegetation. Inhalation: Severe respiratory irritant. May cause bronchospasm and pulmonary edema, which may be delayed in onset. May also cause severe headaches. All symptoms may be delayed and long lasting. Long term exposure may cause chronic bronchitis. An LC50 value of 500 ppm/15m3 (rat) is quoted in the literature. Skin Absorption: May be absorbed, causing tissue and blood cell damage. Ingestion: Not applicable except for solutions, in which case the symptoms would be expected to parallel those for inhalation. Hazardous Combustion Products: Chlorine, oxygen, and hydrochloric acid."
Pay attention to: "Ingestion: Not applicable except for solutions, in which case the symptoms would be expected to parallel those for inhalation." Thus, interested parties should investigate the identical inhalation results. (Your own work says its gas is released during product preparation.) We hope those electrons don't mind.