Page 2 of 9
---
Arial Software, Spam and Telemarketing

Mike Adams is the C.E.O. of Arial Software. His clients include Microsoft, Zoom Airlines, Ebay, Gas Stations USA, DHL, XM Satellite Radio, and his company boasts to have 10,000 more customers. Thus, Michael Adams is hardly a lone ranger who is battling against corporate giants and insurmountable odds. In fact, he is well-connected to some very powerful corporations. He should be exceedingly wealthy because Arial Software is among the most expensive e-mail marketing options available, with many of his customers paying in excess of $5,000 for a single computer license. Even if all of his clients had only purchased the most minimalistic version of his software, which is priced at $985, he would have profited $9,850,000 (nearly ten million dollars) from his 10,000 clients; and of course, this estimate assumes that every company has only bought a single license at the cheapest rate. If all of his customers had instead bought Adams' software at the maximum rate, his combined sales would have provided his company with a minimum of $50,000,000 (fifty million dollars). Arial Software has offices in the U.S. and Taiwan.
"That's why today I still live in a modular trailer unit in Austin, I still drive a Toyota pickup truck, I dress like a rancher in blue jeans and flannel shirt, and nobody gives it a second thought when I'm out in public... Some people want to look rich and popular, so they wear a lot of bling, and they drive a high-end car they can't afford, and they live in a house they can't pay off, and they try to fool everybody into thinking they're rich and powerful. I'd rather fool people into thinking I'm NOT powerful." -- Mike Adams
For years, programmers have worked tirelessly to find ways to block spam e-mails. Some systems block based upon keywords, while others search for sentence patterns in e-mails that are typical of spam messages. Mike Adams and Arial Software have been working to find ways around this spam detection. Our research indicates that Arial Software is solely a spamware company, meaning that its software is designed primarily to aid spammers. Arial Software has composed press releases, complete with quotes from Mike Adams, boasting about its ability to evade anti-spam security.
"Once a personalized email message is composed, Campaign Enterprise Version 7.5 users can simply press the 'Anti-Spam Test' button to perform an instant check of their outbound email. The message is then instantly run through a pre-programmed checklist, which uses a set of evolving criteria to evaluate the outbound email message as anti-spam compliant. If any part of the email message resembles the traits of Spam, the user is alerted that the intended email message could be perceived as Spam by recipients or email filters." -- Arial Software, Press Release
Arial Software's 'Campaign Enterprise' software is designed to warn spammers when recipient spam filters are likely to intercept their messages, so that they can reword their messages to evade the Internet's mail security systems.
Mike Adams ironically owns 'SpamDontBuyIt.org', a web site that is allegedly aimed at instructing people not to buy from spammers. Yet this web site portrays that spam is a consistently profitable business, because some people actually purchase products that are advertised in spam e-mails. Mike wrote that it is this small population of people who truly bear responsibility for spam's continued existence. Mike Adams' anti-spam site appears to be created for the sole purpose of shifting blame from the responsible spammers onto the victims. The blame for spam should rightfully lie upon the spammers themselves, as well as those who promote and create specialized software for bypassing anti-spam security systems; companies such as Mike's own Arial Software.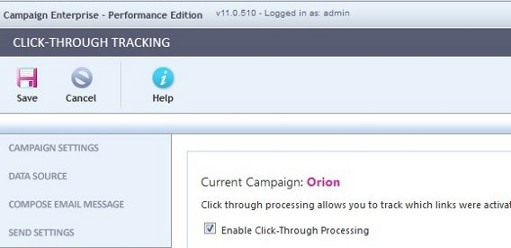 Above is a screen shot of Mike's Campaign Enterprise mailing software in action. Notice the nifty tracking feature? Secretly tracking people is always important when trying to monetize, and for building a list of suckers who will actually buy from spam.
In 2006, Mike set up hundreds of different domain names (Internet sites) providing thousands of web links back to Natural News. It reflects a practice that is used by spammers and so-called 'viral' marketers that is meant to artificially improve a site's listing position in search engine results. Internet search engines frequently judge the popularity of web sites by the number of other web sites that link to them. By creating lots of web sites with hundreds of links back to Natural News, Adams propelled his site to the top of the list in search engine results. It is a method which cheats the system, so that one's own site will be found more often on the Internet, in place of sites having better and more appropriate content. Such shenanigans have historically made it difficult for search engines to be effective in finding the best information. Eventually, search engine engineers began instituting counter-measures against this shady practice, and enacted punitive measures to lower the list positions for unethical web sites, such as Natural News. As a result of these search engine changes, the overwhelming majority of Adams' early web sites have now been shut down. Adams presently owns only a tiny fraction of the domains that he once did. Nonetheless, during a period of approximately five years, Natural News was able to artificially boost its Internet popularity through this unscrupulous marketing practice.
We are still able to verify the records for 199 of Adams' former (450+) sites which contained Truth Publishing's address and contact information. The most commonly listed address in the whois records was:
Truth Publishing
12F-4, No.171, Sec. 4, Nanjing E. Rd,
Taipei, Songshan District,
Taiwan
Truth Publishing's official headquarters is at exactly the same address as Taiwanese telemarketing company, Enspyre. This address is still listed in the registration information for some of Adams' remaining sites, such as naturalpedia.org. For his flagship web site (naturalnews.com) Adams used the Domains By Proxy privacy service to make certain that nobody can look-up the information.
On October 28th, 2008, Adams published an article entitled, "Green-Lipped Mussels Omega-3 Oils Join Moxxor, NaturalNews". The article explained that Adams had partnered with a direct sales (multi level marketing) company to sell green-lipped mussels as a supplement for omega-3. As part of this business partnership, Mike Adams promised to write articles about the mussels, replete with links to sales sites.
"In fact, we've planned a whole series of articles on green-lipped mussel oil. And guess what? When you're on the NaturalNews Moxxor team, you can freely post these articles on your own web site or blog site, and replace our own enrollment link with YOURS." -- Michael Adams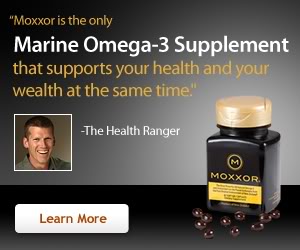 Only one month after Adams' epiphany about wealth generation, he began writing articles expressing new beliefs in supplement methodologies, in order to sell products that personally profited him. He likewise encouraged his audience to promote the product line too. Adams was soon placed on Moxxor's Product Formulation Advisory Board in exchange for his willingness to play ball.
"The universe wants you to attract more financial resources when you're the right person to decide how to use it. And here I was, in the headquarters of the Moxxor company, being invited by the founders to participate in a potentially huge health-related financial opportunity being put right in my lap." -- Mike Adams