Page 5 of 9
---
Terrorism - Mike Adams Style
In 1998, Mike Adams started Y2K Newswire, a web site that was instrumental in stirring up hysteria regarding the upcoming year 2000 software failures. It is widely reported to have been the most popular web site for information about the allegedly impending crisis. Adams used this distribution medium to publish press releases about his humanitarianism, which included him quoting himself:
"Y2K Newswire, the Internet's most popular Y2K news site, saved the public half a million dollars in just two days by working with two large food distributors to offer below-wholesale prices on long-term storable food. One-year supplies of storable food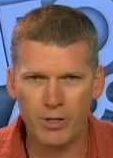 were made available for just $479, less than half the $1000 retail price and even lower than most annual grocery bills... 'We moved half a million dollars in food and didn't make a dime,' said Mike Adams, creator of Y2K Newswire and engineer of the food deal."
He released another press release comparing the supposedly impending Y2K disaster with NBC's thriller, 'Thirst'. It is a fictional film about a crisis in which public water supplies are contaminated in the midst of a heat wave. Adams commented:
"Y2KNEWSWIRE's analysis points out that 'Thirst' teaches viewers a dangerous lesson: that the good guys will always find a last-minute solution and everything work out in the end."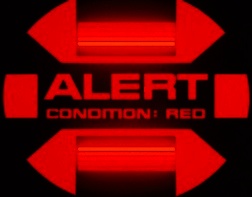 Adams argued that people should panic instead of being calm. His solution to the apocalypse was for people to get a Y2K Newswire subscription, for a fee. In November of 1999, Adams shut down Y2KNewswire.com; claiming that he was afraid of being blamed for creating panic.
"Americans always panic in the final moments before any coming crisis for which they are not prepared, whether it be a hurricane, war, or -- I believe -- Y2K. When this happens, officials are going to look for someone to blame. They will never take responsibility for the situation they have caused. Instead, they will attempt to blame the only people who actually tried to prevent the problem: the Internet Y2K skeptics and those people who took action to prepare."
Mike committed a Freudian slip (above) by admitting that the only people who were making a positive difference and trying to prevent problems were those who disagreed with him: the Y2K skeptics. Adams then preemptively attempted to shift the blame for panic onto those who had worked to keep the public calm about the year 2000 switch-over.
Following the March 2011 Fukushima nuclear disaster in Japan, Adams again elevated his fear mongering. He wrote that the Japanese radiation, "spans oceans and continents", panicked his audience, and then shamelessly tried to sell them products that were supposed to save them from yet another disaster that wasn't. Adams is almost certainly the person who convinced Alex Jones that the radiation coming from Japan was a real threat to Americans living on the mainland. On March 11th, Jones reported that he believed there was a serious radiation exposure problem in North America, and then Mike followed with his own story the next day. It was a 1-2 punch that sent most of the alternative media into a hysterical frenzy that lasted for months. During this period, Mike and his peers cashed-in on the hysteria, which became obvious from the product questions that we received.
Healthy people who have had no significant exposure to radiation should never take potassium iodide (the main product) because there is a risk of thyroid damage, respiratory distress and heart attacks. The toxicity issues concerning overuse of oral iodine/iodide supplementation epitomizes why we endlessly recommend improving diet as the ideal way to eliminate nutritional deficiencies, instead of retroactively fixing a bad diet with supplements. Mike's audience was indeed at risk; not from the Japanese radiation, but again from his recommendations.
"In a world where a Fukushima-style disaster could happen any day, potassium iodide is an FDA-approved supplement that's scientifically proven to help protect your body from radiation... Click here to get potassium iodide discounted at the Natural News Store." -- Mike Adams
Mike Adams respects F.D.A. science whenever it helps him to sell a product. Potassium iodide does not actually protect the body. It only suppresses the entry of radioactive iodine into the ovaries and thyroid, which may provide some protection for those organs but only those two organs. Concentrated chlorophyll extract is more effective for overall radiation protection, as shown by U.S. Army research. Chlorophyll, the dark green pigment found in some vegetables, is significantly safer and better suited for resisting whole body radiation damage, but it is not sold in the Natural News store.

"The food and water in Japan is already contaminated, the oceans are radioactive, the air is radioactive, neutron beams are jetting out of the nuclear facility, it's raining yellow water, workers are being hospitalized with radiation burns... Always have extra food available, just in case. Next week on NaturalNews, by the way, we will be announcing the launch of a new line of long-term storable superfoods... The NaturalNews Store has potassium iodide back in stock today." -- Mike Adams
Accomplishing one's agenda through fear is the very definition of terrorism, and such behavior is the antithesis of journalism. Now that Y2K is over, and the Japanese radiation hype has passed, Adams has shifted to parroting whatever Alex Jones reports about the risks of martial law and potential food shortages. His rants about gun ownership rights have an unconscious effect upon his audience, so that they feel a persistent sense of dread that something terrible is going to happen. Adams knows that fear sells, and after all, "The universe wants you to attract more financial resources when you're the right person to decide how to use it".
Adams continually promotes his vegetarian, low-fat, storable foods as the solution to any future food crisis; but in a true survival situation, high-fat foods, proteins and meats would be essential. Vegetarian diets were not even possible before industrialization, because vegetarians quickly develop health conditions without supplements. This is especially true for regions with extreme climates.
"It takes 10 acres to produce the same amount of red meat protein as it does to produce one acre of soy beans. And producing spirulina yields a tenfold increase over the production of soybeans. So think about it: one acre of farmland used to produce spirulina can produce 100 times as much protein as beef and red meat. That will be very important to realize as our world population grows and it becomes increasingly difficult to produce the protein required by the population." -- Mike Adams
Actually, a diet of algae would leave a person with extreme protein deficiencies. Adams neglected to mention how many truckloads of algae are required to get the protein of one steak. He has also been willing to terrorize people with the scam of over-population to push his vegetarian religion. We are not running out of food or land. The United States discards 40% of its food, because much more food is produced than can be sold. With wiser and more ethical food management, America alone could feed the world. At the end of World War II, it almost was.