Notification E-mails

The Notifications Mailing List is the official e-mail list for The Health Wyze Report. It is used to send notices and alerts. All messages come from Thomas and Sarah. It is very low volume. There is rarely more than a message a month. If you are not sure which subscription option to choose, then pick this one.
---
Twitter
---
Facebook
---
Streaming Audio Services and Apps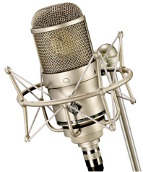 Our podcast episodes (audio shows) are available on the most popular podcast sites and "apps". Subscribe just below to the service of your choice.
---
Standard Podcast Feed (Old Fashioned)
To access our podcast using a program such as VLC or Miro, use our standard feed link: https://healthwyze.org/podcast.xml