Who We Are
If you wish to learn more about who we are, what we do, and why we do it, then reference our About Us Page. You may also listen to Sarah and Thomas being interviewed about our mission in episode 21 of our audio reports.
Why You Should Donate
Our motto is "The Credible Source of Alternative Medicine and Health Information", and it is a creed that we live by. There are other sites with alternative health information, but this information is rarely well researched in the best of cases, and it is thoroughly dishonest in the worst cases. No other group does exactly what we do or do it as well. It is the type of investigative journalism that your grandfather once knew. To learn about our principles and the official policies that make The Health Wyze Report so vastly different, you may look at our official writer's guidelines.
One of our primary ideals is that important health information should not be censored, regulated, or hoarded by any group of elitists who believe that they should profit from keeping the masses sick and ignorant. It is the unacceptable status quo that our ethics have compelled us to destroy. You can help us.
U.S. Residents -- Tax Deductions and Our Lack of 501c3 Charity Status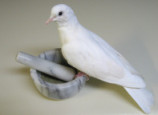 We are a true charity, so we are unable to afford teams of lawyers and accountants to get a 501c3 charity classification from the I.R.S. Any organization which can afford that ordeal is not actually a true charity. Most charities are scams. Getting the coveted 501c3 status like most so-called U.S. 'charities' would also mean adhering to corrupt regulations which were designed to curtail political activities that are threatening to governmental agendas. For example, the requirements for retaining a 501c3 status is the reason why no tax exempt church in the U.S. will say anything negative about any of the U.S. Government's international wars of aggression. Supporting "the troops" is allowed as a religious activity, but speaking against the aggression is a political activity that removes the tax exempt status and often incurs a punitive tax audit. We won't ever go there because our ethics are not for sale, regardless of the price. Donations to The Health Wyze Report will never be tax deductible, because we have pledged ourselves to truth and to our greater mission. It is a process that we call "taking the high road", but it is never the easy path. We ask you to join us on the high road.
Where Is The Money Used?

The short answer is everywhere. We have lots of expenses ranging from audio equipment, video footage, network fees, Internet servers, documentary expenses, travel, the usual utilities, and countless minor emergencies. We can promise you that your money won't be wasted on a marketing department, bankers, or lawyers. One way or another, your money will be utilized in helping us to help other people. It is something that you can be proud of. This isn't the American Cancer Society, so your donation won't go into buying us a fancy yacht, or another year at the golf course. People fortunate enough to find us will be saved from the Pharma treadmill because of you.
Will I Get Credit?
Most of our donors wish to donate anonymously, and we respect that. However, we never forget. We never ask for payment for our work, and we feel that it would be unethical to place any restrictions upon access to our research. What we do is free. People even call us for help and the same principles apply. For those of you who donate to The Health Wyze Report, we'll give you the V.I.P. treatment if you ever need our help, or if you need our research services.
Alternative Donation Payment Options
If you wish to make an old fashioned donation using a check (cheque), money order, or etc., then the following mailing address may be used. Please do not address anything to 'The Health Wyze Report' or to 'HealthWyze.org', because we are not officially a corporation, and therefore, banks will disregard such documents. Donations should be made to the editor, Thomas Corriher, instead.
Thomas Corriher
142 Redwood Drive
Mocksville, N.C. 27028 (U.S.A.)
Other Ways to Support Us
There are plenty of ways to support The Health Wyze Report. If you have your own web site, then you could display banners or text promoting us. We have some examples already made. Simply telling your friends and family about us helps too. We have some really outstanding audio shows and a documentary that you may freely share with others. You could join our mailing list, or simply mention us in the signature area of all your e-mails. Most e-mail systems have a feature that will automatically include custom signature text. If you write to Internet forums, leave comments at other sites, or use social networks, then give us some praise. All of these options are easy and they cost nothing, but they can make a big difference in how many people we reach. You can make that big difference.
One of the simplest ways to support us is to purchase something from online store. It helps us and you get something nice in return. Our apparel is sold at-cost (no markup), so it merely acts as an advertisement, which can be a huge help to us nonetheless. It can save other people, and perhaps those new people can additionally help in ways that you cannot.