| | | | | |
| --- | --- | --- | --- | --- |
| Written by Sarah Cain | | | | |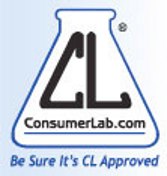 We were contacted concerning a group calling itself Consumer Labs. They have been cited numerous times in mainstream news publications as experts in appraising nutritional supplements. They have a reputation for targeting specific companies aggressively. We normally stand shoulder to shoulder with anyone calling for higher standards and accountability in the world of supplements and alternative medicine, but something seemed amiss about these people.
Consumer Labs pretends to be working for the public along the same lines as Consumer Reports, as it tests supplements for purity and volume, and then it reports its findings to paying customers. Individuals who want to know about these findings must subscribe to Consumer Labs for $30 a year, when we last checked. However, in addition to getting money from the consumers, it also gets money from the supplement companies themselves. Companies voluntarily pay them thousands of dollars for favorable product analysis and reviews. Recommendations from Consumer Labs have expiry dates, so manufacturers must pay again every 12 months, if they wish to continue using the certified 'C.L. seal'. On one hand, companies are paying Consumer Labs for good reviews, while individuals are paying them for what they believe is objective reporting.
Marc Ullman, writing for Natural Foods Merchandiser Magazine, previously reported how this is an extreme conflict of interest. It is virtually impossible to be a paid client of the industry, while providing an objective analysis; like the 3rd-party watch-dog that they pretend to be. So we decided to dig a little deeper into Consumer Labs.
The History of Consumer Labs' C.E.O., Dr. Tod Cooperman
The president of Consumer Labs is Tod Cooperman, M.D.. While in medical school, he spent a summer working at an investment bank in New York City, where he evaluated new health care companies. His first job following graduation from medical school was with Bristol-Myers-Squibb pharmaceuticals, which he stayed at from 1987 to 1993.
Dr. Tod Cooperman
He then founded CareData Reports, which rated insurance plans and H.M.O.'s; purportedly based on customer feedback. The company continued to expand until it covered everything from pharmacy benefits to dental care. At which time he sold CareData to J.D. Power and Associates, and remained there as an employee until 1999. We found the company's explosive growth to be puzzling; considering that it supposedly profited solely from providing consumer reports. However, there is no evidence of the same type of payola that happens with Consumer Labs.
The Consumer Labs website claims that one of his first actions, when starting ConsumerLabs.com, was to hire one of the "world's leading experts on dietary supplements", Dr. William Obermeyer. Dr. Obermeyer had been working as an upper level F.D.A. chemist for nine years before his partnership with Cooperman. We investigated Obermeyer based on speculations about why someone with a cushy, well-paid job at the F.D.A., with likely no accountability whatsoever would suddenly give up that position in favor of a risky job venture in a new business that had never been explored.
Dr. Obermeyer's work in the F.D.A. had been limited to investigating contamination in dietary supplements, and watching for 'unapproved claims' from competing treatment methodologies. It is documented that Obermeyer complained that the F.D.A. did not have the necessary funds to persecute people who reported competing cancer cures, whilst investigating supplement companies at the same time. Obermeyer's comments have led us to the conclusion that his resignation was prompted by the F.D.A. not being zealous enough in suppressing information about alternatives, instead of concern for sincere product safety testing.
The Goal of Consumer Labs
Consumer Labs claims to have tested approximately 1,600 products, including about 95% of all supplements sold in the United States. What's more, Cooperman claims that one quarter of the products failed his testing. A lot of questions are unanswered when we read the history of Tod Cooperman. As an ex-employee of Bristol-Myers-Squibb, and someone who seeks F.D.A. advice on dietary supplements, whose side is he on?
If the F.D.A. needed to put more resources into a particular area, surely it would be the area that is resulting in the most deaths. After all, we don't see emergency rooms filled with people experiencing echinacea side-effects, or vitamin C overdoses. The F.D.A. should spend far more time checking the safety of drugs that are already on the market. If they were as rigorous in recalls with pharmaceuticals as they are in dietary supplements, then medicine as we know it would cease to exist. Ephedra was banned by the FDA, after concentrated doses of the stimulant had been taken by people who were also using hypertension medications; resulting in roughly 200 deaths. Of course, it was the herb, not the pharmaceutical that was blamed; following the standard procedures. In contrast, Vioxx caused 27,000 deaths before it was 'voluntarily recalled'. This means that the pharmaceutical manufacturer still has full F.D.A. approval to put Vioxx back on the market, and we suspect that they eventually will sell it again under a new, more marketable drug name.
Despite this corrupt state of affairs, Dr. Obermeyer spent nine glorious years inside the F.D.A., looking to find problems with dietary supplements, before continuing his work at Consumer Labs. The very name of the company reminds us of The Center For Consumer Freedom, a P.R. front for Monsanto and "hundreds of companies that wish to remain anonymous". While such cute names are designed to be disarming; such organizations are usually paid by the very industry that they are supposed to be policing. In the case of Consumer Labs, they likewise appear to be team players. It is why they are paid to spew in industry-friendly publications, such as the New York Times, because their approval of a product is as safe as money in the bank.
"In a recent test of multivitamins, ConsumerLab.com found that Equate-Mature Multivitamin 50+ sold by Wal-Mart was just as good as the name brand Centrum Silver, but at less than a nickel a day is half the price."
It sounds really unbiased and unpaid for, doesn't it? The real slight-of-hand deception is the placing of Centrum Silver as the gold standard of supplements in the mind's of readers, without anybody noticing the trick. We believe that neither is fit for human consumption.
The vitamins that are recommended by Consumer Labs are known as U.S.P. vitamins. The "P" stands for pharmacopeia -- and the 'pharma' part is not coincidental. These pharmaceutical industry-approved chemical vitamins are always artificial, and they are often worse than useless. It is these vitamins that are responsible for creating the so-called "expensive urine" that orthodox doctors use to mock nutritional medicine. We have noticed that such people never test the effectiveness of alternative medicines using organic food-based supplements and natural herbs. Yes, they love those synthetic, cancer-causing, U.S.P. chemical "vitamins", which never appear in nature in the same forms, and are usually just treated as additional toxic materials by the human body. After all, it demonstrates how bogus nutrition, supplementation, and alternative medicine are.
Just so our readers know, sucking upon a rusty nail should give them nearly equivalent results to taking most vitamins sold at Wal-Mart (e.g. approved and certified U.S.P. vitamins). The iron from the nail would be safer and more effective than that of the iron supplements. At least iron from the rusty nail would not contain the remnants of a sulfuric acid bath and various other chemical exposures.
The F.D.A. Literally Works For The U.S.P. Organization -- By Law
| | |
| --- | --- |
| | Those who inspect this screen-shot closely will have no doubts that all of the members of the pharmaceutical industry, including the F.D.A., are working together in one big, happy, corrupt cartel to suppress viable alternatives.  It was taken from usp.org of 'USP vitamins'. The USP website furthermore mentions that it is 100% behind Codex Alimentarius.  Click to enlarge. |
"What does Consumerlab.com charge to participate in its 'voluntary certification program'? One of the comments posted after my first letter noted that the fee charged for testing products containing Glucosamine, Chondroitin and MSM was $4,650.00 for the tests completed in the early summer 2009. Is this the standard fee that Consumerlab.com charges companies that wish to ensure that your test 'results are proprietary to the manufacturer?'"
-- Marc Ullman
Marc Ullman is chair of the Legal Advisory Council for the Natural Products Foundation. He pinned-down Mr. Cooperman in a public discourse, whereby his questions became a little too uncomfortable for Mr. Cooperman to answer.
We hope our readers caught the significance of the above quote. "Proprietary" means that the test results are owned by the manufacturer who buys the study, so that negative findings may be stricken from public disclosure. Like with the pharmaceutical industry that the company is so very close to, Consumer Labs apparently has the best objective science that money can buy. It's F.D.A. science, and we know where they learned it. What is incredible about this tragic story is that they have managed to con people into paying for this sort of dishonest science and misinformation.
Any organization that truly serves the public and operates under scientific principles does not keep secrets, which are the anti-thesis of public disclosure and scientific principles. We are willing to bet that the company making Equate-Mature Multivitamin 50+ paid them well, and paid them on time. We are also willing to bet that the best supplements -- the organic food-based ones that actually benefit health are never given the C.L. seal of approval.
There are times when being hated by certain groups is a mark of honor, as is the case with Quackwatch, the F.D.A., and sites with the 'HonCode' certification seal. There are also times when being endorsed by a certain group is equally bad. This appears to be the case with Consumer Labs. We will be avoiding all vitamins that have the C.L. seal, although we have not seen any yet. Perhaps this is because we know to never buy vitamins at mass retailers, such as Wal-Mart. Don't take that wrong, for we actually like Wal-Mart. We just don't buy health products there.
The C.L. seal is a mark of approval by an organization which is run by those who, in the very least, have vested interests outside of what they fully disclose. While we generally have no problems with groups that seek to benefit the public by providing information about supplements, there are far too many coincidences for us to ignore here. The Food and Drug Administration is the last place that one should ever search for honest and accurate advice about herbs and vitamins. It's like seeking advice from a drug dealer about how to break free from drug addictions. In fact, it's exactly like that. Likewise, seeking advice from Consumer Labs appears to be just as irrational, since its owners have been heavily immersed in the pharmaceutical-cartel for most of their careers, and the F.D.A. itself. They come from a chemical industry that profits from sickness, not health.
Related Articles
Why You Should Avoid All HONcode Certified Websites
Doctor Andrew Weil: Whose Side Is He Really On?
Fake Chemical Vitamins: How To Know If Your Vitamins Are Real And Effective