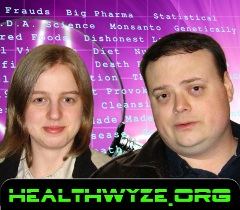 Ask Thomas and Sarah
This is our "ask the staff" page, so you may ask us questions here. It is really the only place wherein we are willing to answer questions anonymously. You may ask anything, and the worst that can happen is that your particular question could be ignored. The better the question, the more likely we are to thoughtfully answer it. Questions should be as concise as possible.
If you have a serious health issue that requires us to open a case for you, then you should complete our questionnaire, instead of asking questions here.
Previously Asked Questions and the Answers
── Ask Your Question! ──