Page 1 of 3
Chronic diseases such as diabetes are becoming more prevalent. Diabetes diagnoses are increasing at a steady rate of 5% annually in the U.S., and there is no sign of either a cure or a preventative from the medical establishment. The total cost of treating diabetes was approximately $245,000,000,000.00 ($245 billion) in the United States alone for the year 2012, according to the American Diabetes Association. Until very recently, type 2 diabetes did not occur in children, so it was formerly known as "adult onset" diabetes. Now, type 2 diabetes occurs in children as young as two years old. Meanwhile, the medical establishment refuses to acknowledge that diseases could be caused by artificial foods that are manufactured by the chemical industry, its own drugs, and by overall toxicity. Therefore, the victims will continue to get younger.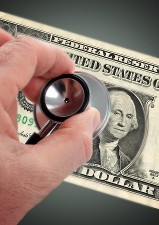 The average American consumes 100 to 160 pounds of toxic, inflammatory, chlorine bleached, chemically-refined sugars every year, and this is one of the primary reasons for diseases such as diabetes, heart disease, and cancer. Additionally, a large percentage of American foods are artificial. The chemical industry has entered the kitchen, and every processed food now contains a variety of chemical compounds. Just like prescription pharmaceuticals, these foods have serious side effects, and they include all of the modern epidemics. The Big 3 chronic diseases were once rare, but they are now a routine part of modern life; thanks to the capitulation of governments, the food industry, the chemical industry, and now, the nuclear industry.
The massive amount of refined sugars that we eat each year destructively inflames the pancreas, kidneys, and liver. When these organs finally become dysfunctional from such abuse, people develop a condition known as carbohydrate intolerance. Carbohydrate intolerance is a condition in which a body can no longer properly metabolize carbohydrates and sugars. Most Americans somewhat already have this pre-diabetes condition, and this is why the carbohydrate-free diets seem to work so well, for a human body places compounds that it cannot process into fat storage to shield itself. This explains both the effectiveness of carbohydrate-free diets, and why diabetics tend to have such terrible weight management problems. The dramatic loss of weight that some diabetics experience stems from a completely different cause that is related to kidney stress. Carbohydrate intolerance is a precursor to diabetes, but most people remain undiagnosed until full-blown diabetes begins disrupting their lives.
---
The Top 15 Symptoms of Diabetes
Frequent or excessive urination
Unusual thirst
Extreme hunger (usually type 1)
Unusual weight loss (usually type 1)
Unexplained weight gain (type 2)
Extreme fatigue and irritability
Frequent infections
Blurred vision

Cuts and bruises that are slow to heal
Tingling and numbness in the hands or feet
Recurring skin, gum, or bladder infections
Swollen, tender or bleeding gums
Intense cravings for sweets
Impotency
Kidney pain
---
Manufacturing Diabetics
The medical industry is known for producing full-blown diabetics out of pre-diabetics by prescribing synthetic insulin. Synthetic insulin poisons the pancreas, which eventually stops producing its own insulin. The pharmaceutical itself creates diabetics, who will conveniently be dependent upon the system thereafter. This is by design. The F.D.A. now refuses to provide approval for natural animal insulins, which are cheap, unpatentable, non-addictive, and do not cause full-blown diabetes to develop.
The best natural insulin available in previous times was a mixture of beef and pork insulins. Less of the natural insulin was needed to achieve optimal blood sugar. It was absorbed slower, which led to greater stability in blood sugar levels. Its U.S. production halted in 1998, when Eli Lilly suddenly stopped producing it; without providing an explanation. The company was ready with its patented "insulin" that could be produced in its chemical factory for much less cost, and yet it is sold at a much higher price. The F.D.A. soon after declared that there were no longer any approved animal insulins, and it officially banned them from entering into the United States, unless a doctor officially petitions the F.D.A. in writing for permission, and then only on the basis of the animal insulin being "essential for treatment". Of course, doctors who wish to keep practicing medicine in the U.S. do not write such letters; so the F.D.A. had politically maneuvered to ban the animal insulin without officially banning it. Due to the patent of the only legal synthetic insulin, and the corroboration of F.D.A. cronies, Eli Lilly has been exclusively given a lucrative medical monopoly in diabetes treatments. There were no scientific reasons for it, for the natural insulin was safer, more effective, and cheaper. It was about money, power, destroying natural alternatives, and ensuring addiction. To maintain a facade that the diabetes market is open and full of competition, the F.D.A. allows Eli Lilly to market its insulin under a variety of different names, in order to convince the American public that it has multiple products to choose from.
Type 2 Diabetes
Insulin is a hormone designed to pull sugar into cells. "Insulin resistance" and "type 2 diabetes" are actually the same condition. It is believed that the aggravated cells of a person who is suffering with type 2 diabetes resist insulin, whereby his body rejects its own natural insulin to cause an excess of blood sugar. A vicious chain reaction begins when the pancreas creates too much insulin to compensate for the low insulin absorption of the cells, which in-turn causes even more cellular inflammation, which then causes the cells to become even more resistant to insulin.
The pancreas will continue to produce excessive insulin, because very little sugar gets into the cells to provide energy. When the amount of insulin becomes excessive enough, it will sometimes completely overrun the cellular resistance, causing unnaturally rapid absorption of sugars into the cells, which then creates hypoglycemia (low blood sugar). This stimulates the production of additional hormones, especially from the adrenal glands, as a body will try to right itself with emergency energy reserves. These hormones increase the blood sugar level temporarily, but over time, this process stresses the adrenal glands. When the standard sugar-laden diet is continued, the adrenal glands eventually start malfunctioning, resulting in overall imbalanced hormones. In the most extreme cases, a person experiences adrenal failure, adding yet another diseased state to his already full platter. Regardless of whether full adrenal failure happens, the constant flood of otherwise unnecessary hormones, and the over-driven adrenals can eventually lead to vision loss, kidney failure, and such poor circulation that amputation of the feet or legs may be required.
Type 1 Diabetes
Type 1 diabetes occurs when there is a failure of the pancreas, whereby it loses its ability to produce insulin. The body cannot properly utilize sugars as a result. The subsequent excess sugar in the blood can cause damage to the nervous system, leading to a variety of other disease states. The medical system has no explanation for type 1 diabetes, so it rationalizes its ignorance by predictably reporting that diabetes must be genetic, and therefore not preventable. It has also periodically reported that type 1 diabetes may be caused by a mysterious virus, or that it is an autoimmune disease (caused by a malfunctioning immune system). At no point do they ever suggest that the malfunctioning immune system might be due to dietary issues, lifestyle, environmental factors, and above all, they never mention that their own pharmaceuticals often have diabetes listed as a known side effect. They also refuse to acknowledge that this man-made disease was a rare condition throughout most of history. The human race did not suddenly adopt a new type of DNA beginning with the industrial revolution of the twentieth century, when chemical fertilizers, chemically-laced tap water, and pharmaceuticals became the norm. Ignoring these facts, while gratuitously placing the guilt upon genes is the epitome of bad science, so often expressing itself in the politics of promoting biotechnology that is supposedly needed to fix the 'bad genes'. They are actually correct in their statements about diabetes constellating amongst certain families, but so does lifestyle, family doctors, and environmental factors. These things do cause diabetes. The often ignored evidence shows that type 1 diabetes is caused by an onslaught of chemicals, usually at an early age, followed by a poor diet. Some parents will notice diabetic symptoms shortly following vaccinations.