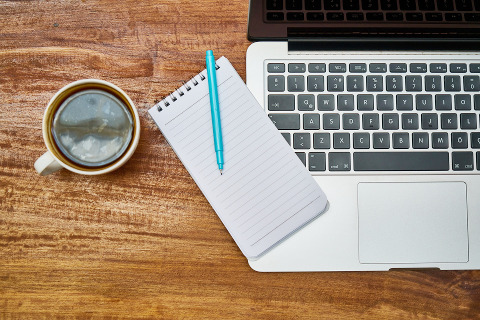 We are primarily seeking writers who can write about the home and garden topics that would be of interest to health-conscious people. Some examples are articles about organic gardening and healthier cleaning agents. We also need people to write about health news and conservative politics. In regard to politics, we are seeking articles from a Christian or conservative viewpoint. Articles of interest to survivalists and "preppers" would also be good. We might occasionally entertain the writing of articles about alternative medicine (e.g. How to Cure X) under certain circumstances, but the standards for medical articles are extreme, as can be observed within the stipulations of our Writers' Guidelines. We would be deeply involved in any medical writing, and we would provide training.
We have actually already explored the medical angle of things. What we need is for somebody to compliment our work with new articles about health news and healthy lifestyles. In other words, the medical part of our site is mostly done, and now we need more articles on general wellness, amongst the other things mentioned.
We would furthermore like to give a voice to British patriots who are unable to speak due to Britain's anti-free speech laws, and we could keep such writers anonymous. This site could be a platform for British citizens to write about the problems with unchecked Islamic immigration, for example, and similar "hate speech". We seek such authors because their stories would warn American readers about what is coming here, whilst we protected the British writers with our site and the American legal system.
We need to briefly tell you about ourselves, because understanding what we want requires understanding us. We have made it our mission to educate the world that chemistry is not the solution to our health problems, and it has never been. In fact, most of our health problems are caused by exposure to chemicals or ingestion of foods that have been chemically destroyed. Thus, we teach about how natural medicine, in the form of foods, supplements, herbs, etc., work much more effectively than anything else. Indeed, these really are the only things that do work. There are no cures otherwise. It is a lie when they say, "when diet and exercise fail", because if done right, they never fail. We could continue for many pages about this, and we did actually put together a fairly thick book about it. The bottom line is that there are much better ways of doing things, so our job is to show people how much they have been cheated and deceived by an establishment that kills more people every year than any war in U.S. history. This is why the top statement that is made by people, when explaining how they lived beyond 100, was that they never saw a doctor.
The need for the type of articles that have been described herein is expected to be ongoing. All articles must be at least 1000 words. Longer is always better, so long as it is well done. We intend to rehire the writers whom we are pleased with, and to continue using them into the long term. Writers with initiative may submit article ideas. Compensation will be based upon the length of articles, how many articles someone has written for us, and the quality of both the work and the research. It is somewhat negotiable.
Please review our Writers' Guidelines and policies before considering writing for us. It's not a great deal of reading, but it is important reading. Don't be afraid to contact us on the weekends, for we work weekends too. We are often difficult to reach in the mornings, but there is no such thing as too late.