Details

Written by Sarah C. Corriher

Sarah C. Corriher

Published: September 04, 2009

September 04, 2009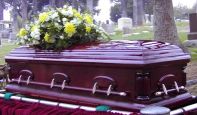 How many times must the public hear this phrase before the pattern is noticed? How many more school shootings must there be before the realization is made about the consequences of using psychiatric drugs designed to alter brain chemistry? There is an increasing number of people, especially young people, being forced to consume powerful and dangerous psychiatric drugs by parents, the judicial courts, social services agencies, and school systems.
Details

Written by Thomas Corriher

Thomas Corriher

Published: August 13, 2010

August 13, 2010

Members of the health movement are often on the lookout for healthy beverages. Water is not particularly flavorful, and this has given rise to a plethora of health drink scams. Flavored water has existed for well over a decade, and it continues to fool some people into believing that they are getting all of the benefits of spring water, with added flavors. Campbell's V8 came reconstituted more recently, adding mysterious "natural flavors" and reconstituted juices. When green tea became popular, companies like Lipton jumped on the new trend by delivering green teas containing unknown "natural flavors", along with DNA-damaging sodium benzoate, sodium hexametaphosphate, and of course, artificial colors.
Coca Cola has been pushing Vitamin Water for some time. This health scam contains 33 grams of refined sugar, which equates to around 8 teaspoons (about 3 tablespoons). That is not far from a regular can of coke, which has 39 grams. Synthetic vitamins are then added to make the drink healthy. As such, the Center for Science in the Public Interest (CSPI) filed a lawsuit against Coca Cola for making ridiculous health claims about its chemically engineered sugar water.