Politics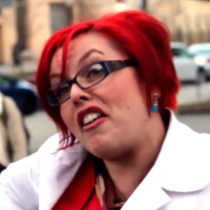 What do women really want and how can men give that to them? This question is so commonplace that no one ever stops to question why it is that we so often ask it. In fact, if one pays attention, he begins to notice that there is an entire romance industry of flowers, diamonds, and pearls based on the premise. Perhaps the entire economy is founded on that premise. Yet, the commonsensical and corresponding question of what men want and how women can please them is becoming nearly unacceptable to ask.
The sexual dynamic is a subjective interplay that applies to each person differently. In this regard, it is the opposite of the law, which attempts to be an impartial, objective standard that applies equally to all. Law strives to be abstract and impersonal, while sexual dynamics are personal and hotblooded. One is objective and based on principles. The other is arbitrary and based on tingles. Third-wave feminism, with its confounding attempts to legislate attraction and courtship, has proven to be a beguiling disaster in this arena. This is because one cannot codify the unspoken vagaries of attraction and innuendo.
Abraham Lincoln was the best U.S. President, motivated by a patriotic and Christian desire to preserve the union of states and free the slaves. At least that is what modern textbooks suggest. There is a bigger story to the 16th President of the United States than the Gettysburg Address and the Emancipation Proclamation. A whitewashed version of the man is all that we learned about him in school. It is what our children and grandchildren are still being taught. Public school districts and universities have been dutifully parroting that the Southern states of Lincoln's era had a perverse culture, while Northern society was superior. This became the politically-correct mantra when 'teaching' about Abraham Lincoln and the Civil War for generations after the Civil Rights Movement. The identity politics is only getting worse, and more blatant.
The narrative is not only infused heavily with liberal bias, but moreover, it is entirely wrong. Far too many Americans, both current students and adults, believe that the Civil War was a war about slavery. This liberalized version of history does not chronicle the political shenanigans that were undertaken by groups to harden their centralized (federal) grasp on power, as is still the case today. Most Americans do not believe that this issue was at play during Lincoln's era, but they are so very wrong. The current political atmosphere in America is a testament to how ignorance of history forces a people to repeat it.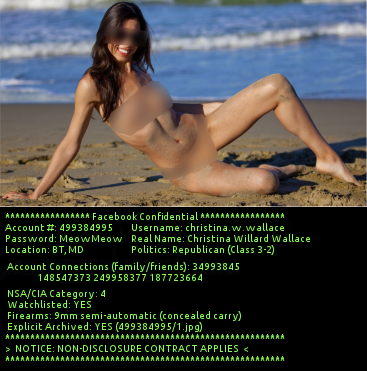 Sex ought to be a sacred and loving exchange between consenting adults. Whatever it is and however it happens, it should be done in private. If we all do not agree with the first premise, you would think that most of us could agree on the second. There are certain behaviors that do not belong in the public sphere. The most obvious of these behaviors consist of bedroom and bathroom activities. Getting to work, catching a bus, buying coffee and holding a conversation would all be needlessly complicated if people were fornicating and relieving themselves thereabouts.
I do not seek to be vulgar, but we seem to be in a moment where the very notion of privacy is being eroded. Those amongst us who seek greater control over our lives are no longer content to regulate our actions in public. They want every aspect of our lives to be subjected to their scrutiny and approval. In order to accomplish this, they need our co-operation in removing the barrier of privacy, so that our private lives can be displayed in the public sphere. One way in which this is accomplished is by desensitizing us, by making whatever instinctually feels intrusive and unwarranted more commonplace.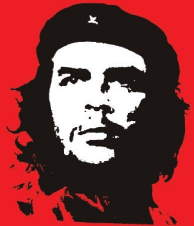 We got the heads-up for this from thegatewaypundit.com. We have an actual Democrat strategy document from the Media Matters organization that openly talks about their coordination with the media and "social media" to suppress free speech and defame Trump. The document is about how they dishonestly manipulate us, in other words, while plotting to subvert our basic rights. Watch out for the phrase "propaganda" in the document, for it is used in place of "free speech". It is important to remember that the abbreviation "NAZI" stood for National Socialist.
Here is the document (PDF): Democracy Matters: Strategic Plan for Action
Please notice how Orwellian and disarming the document's title is, despite perpetrating an attempt to end democracy.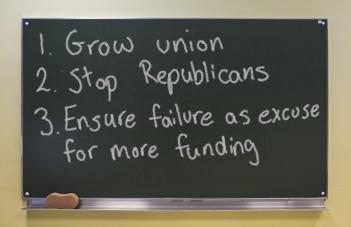 A heated debate over charter schools erupted in a church basement in Detroit last week. The Michigan city has one of the highest numbers of charter schools in the entire United States. Local public school officials lamented the high percentage of students lost to charter schools and alleged the best place to educate a child is in a public school. The claim was a bold one for a school district that had only emerged from a decade of emergency state control last spring.
The Education Achievement Authority (E.A.A.) was introduced by Michigan's Democrat Governor, Rick Snyder, in 2011. It resulted in the state's takeover of the 15 poorest performing Detroit Public School District campuses. The plan to expand the program statewide evaporated after dismal results, and the influx of taxpayer funds to cover the district's existing debt never materialized.
There is no American who is ignorant of the fact that healthcare costs are currently exorbitant and prohibitive. We are collectively faced with the false narrative that healthcare is an inherently expensive endeavor, and thus people are either doomed to face bankruptcy in any free market, or the government must save us all with a single-payer model. Leftists posit that prior to the presidency of Obama, America suffered under a free market failure, and that people were too often bankrupted by unforeseen accidents and diseases. They insist that the problem with Obamacare is that it did not do enough, and that affordable care remains impossible because the government did not remove the profit motive from medicine altogether. They say that we can only solve the affordability problem by demanding that our government save us from the real problem, which we are assured is greed.
Many people have misjudged me over the course of the years, and misjudged the organization that I represent. We have borne the burden of stereotypes because of what we represent. We operate an alternative medicine research organization. Countless people have assumed that we must have very leftist political leanings, that we are uneducated, that we have promoted medical frauds which could have hurt innocent people, or simply that we are damn fools. In actuality, we are none of these things. Due to our reports about alternative medicine, and particularly in regard to our chastisement of mainstream medicine, many have assumed that we are crazed conspiracy theorists. We do, in fact, contend that there are pervasive conspiracies within our medical establishment and within our educational establishment. For many, this is exactly where the conversation stops. It stops when we start suggesting that there is something so terribly wrong that it must have been intentionally orchestrated, and it is therefore a conspiracy.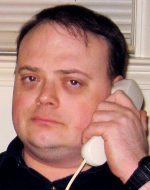 It is election season here in America, and it is the big one. Normally the presidential elections are considered to be the more important elections, but this one is even more significant than usual. This time, it seems to be a case of do or die, in determining the survival of the United States. As I have stated elsewhere: The upcoming election is not a battle between the Democrats and the Republicans, nor is it a conflict between the Liberals and the Conservatives. The conflict is not even a struggle between what is now being called 'progressivism' and sanity. The real fight is between the Communists and the Christians. It is between men of conscience and those who embrace the darkest and most murderous order that the world has ever known. Our opponents want to gleefully watch America burn, as a symbol of defeating Christianity and the freedoms that its people gave to the world. Never before in American history has an election been so clearly a matter of good versus evil.
American health care is abysmal, and this sorry state is used as one of the primary justifications for implementing a nationalized health care system, under the pretext that the medical situation cannot possibly get worse. For instance, the U.S. currently has the highest infant death rate of the civilized world, despite virtually all births being performed at hospitals, and the infants getting the most prenatal care. The socialized 'solution' would force Americans to funnel even more money into this greed-ridden pit of death and destruction, which is already considered world-wide to be the worst of the worst, despite what Americans like to believe. To put the true carnage into perspective, every country with working telephones has better survival rates, and in fact, the U.S. is ranked 38th in life expectancy. This is why the people of other countries tend to laugh whenever they hear Americans bragging about having the best medicine in the world. Just properly prescribed medicines kill more Americans every year than any war in its history, and this information comes from the medical industry's own mortality statistics. That does not account for the mistakes, the botched surgeries, or the cases wherein the establishment refused to take any responsibility. It is an exercise in sociology to understand how the American society can convince itself that it has superiority in an area where all of the data shows that it is clearly amongst the most inferior.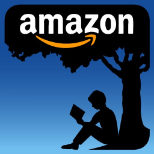 At the time of this writing, Amazon Corporation is in a financial and political dispute with the Hachette Book Group. This conflict has become so personal that it spilled from the corporate boardrooms into the streets. Authors of the most successful books to the most lowly bloggers have been pulled into the fray. There is great anger on both sides, with even greater confusion about who are the good guys. At the core of it all is a business issue that seems simple when examined superficially.
The dispute concerns which middleman corporation may set prices for Hachette e-books that are sold by Amazon. Both corporations know what is best for us and the overall industry, of course. Amazon is seeking lower prices overall, while Hachette is trying to keep e-book prices at paperback levels. From a simplistic analysis, it would appear that Hachette is attempting to maintain fair compensation for authors and itself, while Amazon is on the side of consumers and a rapidly-growing market. Neither is entirely true; especially concerning Hachette in getting fair compensation for its authors, for its history proves otherwise.