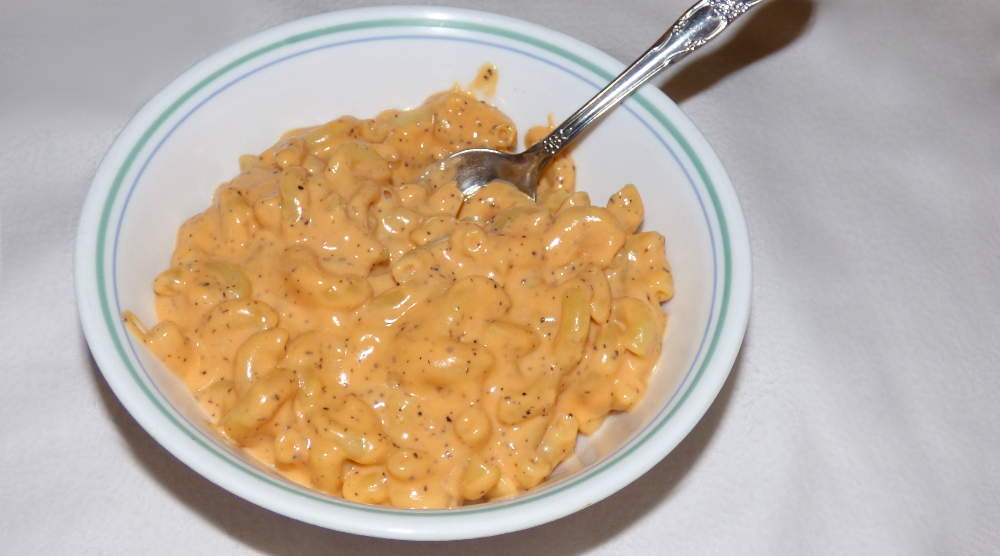 You've never really had macaroni and cheese before. We don't know what that stuff from Kraft is, but you'll surely understand after you try this.
Ingredients
32 oz. macaroni noodles
1 stick of butter
16 oz. cream cheese
16 oz. cheddar cheese
1 cup Parmesan cheese
2 tsp. black pepper
2 tsp. garlic powder
Directions
Boil the noodles in the manner specified on the box.
Put the other ingredients and 1 cup of water into a pot and cook with the heat set at medium. Stir constantly.
When the cheese sauce ingredients combine into a liquidy mixture, then the macaroni noodles may be served with it mixed in.