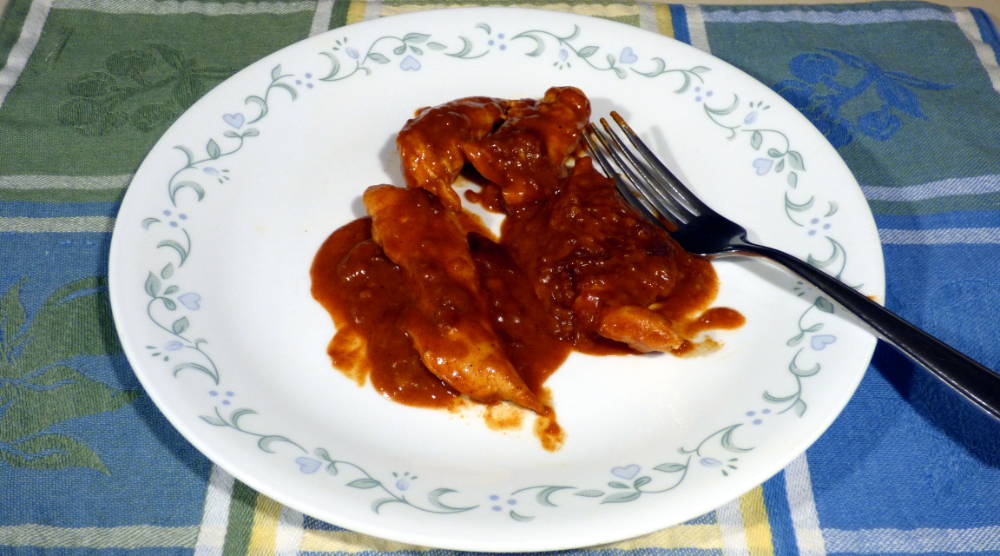 Ingredients
1 1⁄2 cups of white vinegar
1 cup yellow mustard
3 Tbsp. paprika
3⁄4 tsp. cayenne pepper powder
2 heaping Tbsp. honey
2 Tbsp. maple syrup
1 Tbsp. sea salt
1⁄2 stick unsalted butter (4 Tbsp.)
2 Tbsp. chili powder
4 heaping Tbsp. flour (for thickening)
6 chicken breasts (thawed)
Directions
Preheat oven to 350° F.
Add all ingredients (except chicken and flour) into a sauce pan.
Cook over medium heat until all of the ingredients blend together into an orange sauce.
Use a whisk to add approximately 4 rounded tablespoons of flour, to thicken.
Place the chicken in a 9x13" baking dish, and cover with the sauce.
Cook for approximately 25 minutes, or until the chicken is fully cooked.