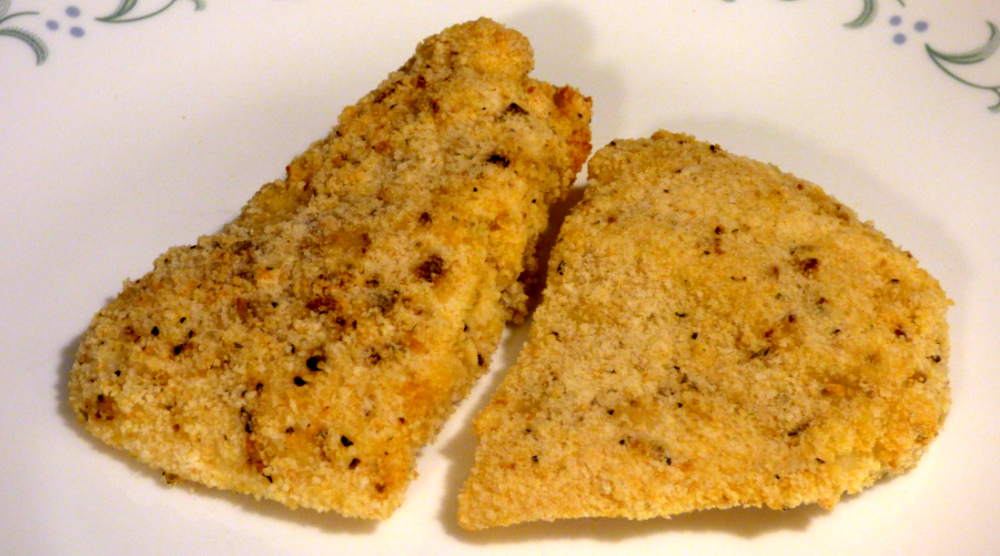 Ingredients
2 eggs
2 tsp. water
1 cup breadcrumbs
2 tsp. lemon pepper or Mrs. Dash
1/2 tsp. garlic powder
8 tilapia, cod, or flounder fillets (4 oz. each)
Directions
Heat oven to 400° F. Line cookie sheet with foil, then grease the foil.
Beat the eggs together, then add the water.
In a separate container, mix the breadcrumbs, lemon pepper (or Mrs. Dash), and garlic powder together.
Dip each fish into the egg mixture, then coat with the breadcrumbs. Place onto the cookie sheet.
Cook until it flakes with a fork. This is usually within 5-10 minutes.