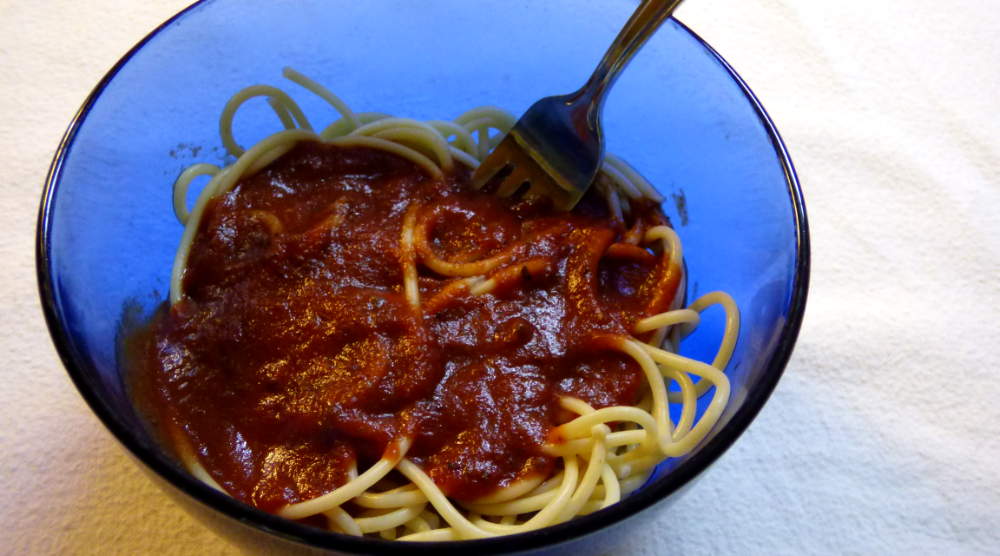 Ingredients
Two 14.5 oz. cans of tomato sauce
1 heaping tsp. sea salt
4 heaping tsp. evaporated cane juice
1⁄2 heaping tsp. black pepper
3 heaping tsp. paprika
2 heaping tsp. garlic powder
2 heaping tsp. basil
1 heaping tsp. oregano
1 1⁄2 heaping tsp. of onion powder
1⁄2 heaping tsp. chili powder
1 1⁄2 Tbsp. of unsalted butter
1 cup of water
Directions
Put into a pan at heat at high until steam appears while stirring to prevent it from bubbling out.
Then lower to a medium temperature and continue stirring until the mixture darkens. This usually takes from 5 to 10 mintues.
Remove it from the heat and serve it over spaghetti or use it as a pizza sauce.