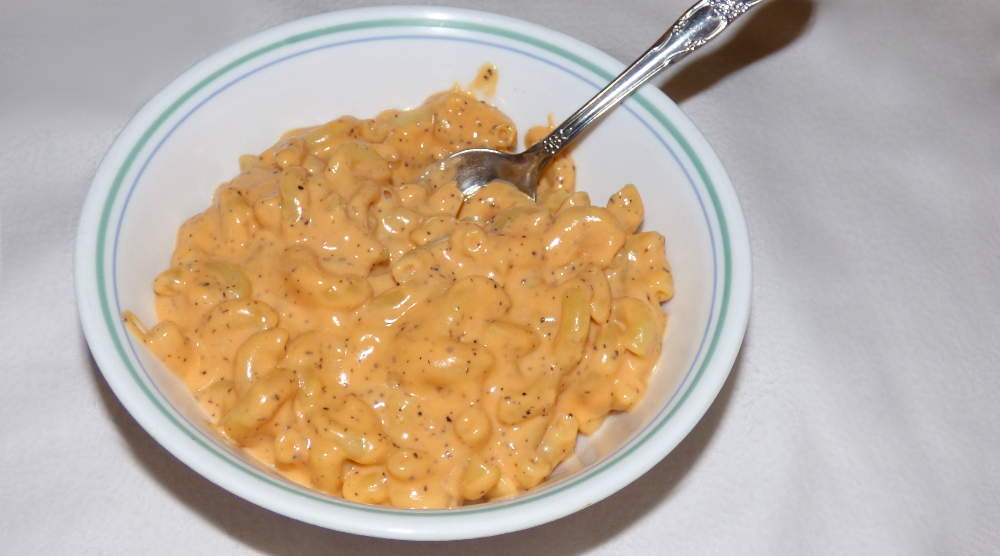 Ingredients
1 pack of whole wheat macaroni
1 cup milk
8 oz. cream cheese
8 oz. sharp cheddar cheese
Flour or cornstarch *
1 tsp. pepper
2 tsp. garlic
1/2 stick butter
1/2 cup parmesan cheese
1/2 tsp. sea salt
Directions
Combine milk, butter, pepper, garlic, sea salt, and an emulsifying agent such as flour or cornstarch.
Cut cheddar into chunks, so that it will melt easier.
Add all remaining ingredients, and cook the whole wheat pasta separately, according to package instructions.
Serve cheese hot over pasta, or refrigerate and use it as a fantastic spread cheese.
* The amount of emulsifier will vary.  We recommend against bleached flour, and be aware that most corn is genetically engineered.