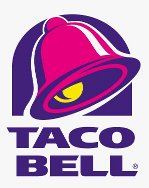 A woman from the State of Alabama, named Amanda Obney, has begun a lawsuit, on behalf of the American people, against the fast food chain, Taco Bell.  The lawsuit claims that Taco Bell is engaging in false advertising, since less than 35% of its "beef" is meat.  Instead, Taco Bell's "beef" purportedly contains mostly fillers, including silicon dioxide, ground oats, caramel color, and much more.  The full ingredients list of its seasoned ground "beef" was shamelessly posted at Taco Bell's website, which we have archived in the event that it disappears.
"Beef, Water, Seasoning [Isolated Oat Product, Salt, Chili Pepper, Onion Powder, Tomato Powder, Oats (Wheat), Soy Lecithin, Sugar, Spices, Maltodextrin, Soybean Oil (Anti-dusting Agent), Garlic Powder, Autolyzed Yeast Extract, Citric Acid, Caramel Color, Cocoa Powder (Processed With Alkali), Silicon Dioxide, Natural Flavors, Yeast, Modified Corn Starch, Natural Smoke Flavor], Salt, Sodium Phosphates."
This is their idea of ground beef.  It is important to keep in perspective that this does not include the ingredients of shells, salsa, or any additional items.  The U.S.D.A. has strict requirements for beef labeling, which the company has somehow been circumventing.
"'Ground beef' shall consist of chopped fresh and/or frozen beef with or without seasoning and without the addition of beef fat as such, shall not contain more than 30 percent fat, and shall not contain added water, phosphates, binders or extenders."
— 9 C.F.R. §319.15, U.S.D.A.
Taco Bell CEO, Greg Creed, is now in a Youtube video issuing damage control, and claiming that their product is 88% beef.  The CEO attempts to claim that their seasoned beef is no different from that which you would make in your own home, but most people do not dilute their beef with silica, yeast, and oats.  The lawsuit should shed light on how much beef (or lack of) is really inside Taco Bell's "meat".
The attorneys uncovered that the mystery meat is not called "ground beef" internally, but only in marketing materials.  Internally, it is labeled, "Taco Meat Filling", which is allowed by the U.S.D.A. to be only 40% beef.  Thus, while they know how they should be labeling their products, Taco Bell is intentionally deceiving people, and breaking the law.  It is truly sad that an average citizen has to commence this lawsuit, because governmental agencies are unwilling to do their jobs to protect the American public.  We wish Amanda Obney (plaintiff) the best of luck, and we shall continue to cover her lawsuit when we have more information.
Around two years ago, comedic website 'The Onion' made a video about the lack of real food in Taco Bell's products.  Their joke video now appears to have been much more accurate than we ever realized.  We highly encourage you to watch the video for a humorous (yet strangely accurate) take on this new revelation.
Related Articles
The Onion Reports: Taco Bell Goes Green (Humorous Video)
Special Investigative Report: Debunking The "Health" Products That You Thought Were Healthy
Soy is Unfit for Human Consumption
How MSG (Monosodium Glutamate) is Hidden in Your Foods and its Antidote, Taurine