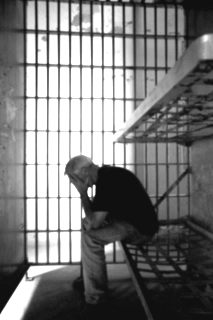 We have written about the dangers of S.S.R.I. antidepressants before.  Such drugs may cause psychotic, suicidal, and even homicidal tendencies without warning signs.  They are practically always untested and prescribed 'off label' (without approval) for children.  This is our first attempt to provide precedent setting legal information that may help in mounting legal defenses based upon antidepressant intoxication (psychiatric drugging).  This article includes a list of people who were either acquitted, or who received a reduction in sentence, due to the effects of the antidepressants that they were taking.  This list was originally compiled by the S.A.V.E. Project (Stop Antidepressant Violence from Escalating), but it was not actually placed online at the respective web site.  We will add more to this list as we discover more cases.  If you know of an applicable case that we missed, then please notify us immediately about the omission, so that we can limit the number of victims that these pharmaceuticals claim.
We gladly release all of the information in this article into the Public Domain regarding copyrights, so freely take this information and reproduce it freely.  You officially have our permission in writing.
Cases Resulting In Acquittal:
2000:  State v. DeAngelo, CR 97 018766S (Milford, CT)
Christopher DeAngelo was acquitted of first-degree robbery due to antidepressant intoxication (Prozac).  COUNSEL:  John Williams, Esq. (New Haven, CT)
2000:  Louisiana v. Pinckard, No. 2000 CR 286 (35th Judicial District)
Paula Pinckard was found innocent of murdering her 11-year-old daughter by reason of insanity.  Her doctors testified that the Prozac she was taking before the shooting caused her behavior; it acted as a catalyst for a hidden bipolar condition.
COUNSEL: George L. Higgins (Pineville, LA)
2000:  Washington v. Curry, No. 99-1-02073 (Spokane County)
Sharon L. Curry was found not guilty by reason of insanity in the stabbing death of her 8-year-old daughter.  The Sanity Commission found that the murder was the result of a drug induced psychosis and the court found that the drugs (Paxil & Adderall) were involuntary since they were prescribed.
COUNSEL:  CeCe Glenn (Spokane, WA)
2002: Arizona v. Jodi Lisa Henry, CR 2000-017302 (Maricopa County)
Jodi Lisa Henry was acquitted of trying to murder her two daughters, because she was insane and suffering from toxic delirium caused by involuntary intoxication and non-abuse of prescription drugs. (anti-depressants)
COUNSEL:  Bernardo M. Garcia (Phoenix, AZ)
2004: California v. Meyers, No. F05187 (Santa Cruz County)
Andrew Meyers was acquitted of attempted murder due to antidepressant intoxication (Zoloft)
COUNSEL: Kristen Carter, Public defender (Santa Cruz, CA)
2005: Florida v. Larry J. Smith, No. 2003 CF 016229 NC (Sarasota County)
Larry J. Smith was acquitted of attempted murder by reason of insanity.  He was found to be insane at the time of the crime because he was involuntarily intoxicated due to an adverse reaction to a prescribed antidepressant.
COUNSEL:  Jerry Meisner, Asst. Public Defender (Sarasota, FL)
2006:  Washington v. Attwood, No. 05-1-1891-1 (Thurston County)
Eric Attwood, who was charged with attempting to kill his wife, was found legally insane at the time of the offense because of a reaction to Wellbutrin.
2008:  State v. Witlin, No. CR-07-0159548-T (Stamford, CT)
Eric Witlin was acquitted of attempted murder, assault, burglary, and risk of injury to a child.  Two psychiatrists, including one hired by the prosecution, testified that Witlin suffered a psychotic episode brought on by Prozac and Adderall
COUNSEL: Wayne R. Keeney (Stamford, CT)
2009:  Kansas v. Housworth (Reno County)
Andrew Housworth was acquitted of five counts of battery against correctional officers and two counts of aggravated battery of a corrections officer and a fellow inmate, because Prozac "caused his aggressive behavior".
COUNSEL: Alice Osburn (Hutchinson, KS)
Cases Resulting In Reduced Sentences:
2001: South Carolina v. Brooke Jewell, No. 37608 (Charleston County)
Jewell, with no history of violence, committed and pleaded guilty to charges of rape.  The judge concluded that Paxil did contribute to the man's crime.  Instead of sentencing Jewell to two life sentences, the judge imposed a reduced 21 year sentence.
COUNSEL: Andrew Savage (Charleston, SC)
2001: Regina v. Hawkins, No. [2001] NSWSC 420 (New South Wales, Australia)
David Hawkins strangled to death his wife of nearly 50 years.  Hawkins pleaded guilty to manslaughter on grounds of diminished capacity.  The judge held that "but for the Zoloft which he took... the prison would not have committed the crime", and imposed a reduced sentence of 3 years.
COUNSEL: Ian Barker (New South Wales, Australia)
2001: Virginia v. John Lowe, No.11-447 & 00-449 (Washington County)
John Lowe shot his estranged wife and a deputy sheriff.  A jury sentenced him to 54 years.  The judge, relying upon testimony concerning the effect of prescription drugs (Prozac, Remeron, and BuSPAR) on the defendant's mental condition and behavior, reduced the sentence to 19 years.
2002: Washington v. Corey F. Baadsgaard, No. 01-1-00208-5 (Grant County)
16-year-old Corey Baadsgaard took a rifle to his high school and held 23 classmates hostage.  Despite being convicted, as an adult, of kidnapping and assault, the court found that Effexor and Paxil caused "prescription drug side effects" justifying the imposition of a mitigated sentence of time served (508 days) and 5 years community custody.
COUNSEL: Tom W. Middleton (Ephreta, WA)
2004: Utah v. Leonard Preston Gall, No. 011919226 (Salt Lake County)

Leonard Gall killed his mother with an axe.  He was found Guilty-Mentally Ill of manslaughter and theft and received a sentence of 1 to 15 years.  He had been taking Paxil and Zyprexa shortly before the killing.
COUNSEL:  Stephen R. McCaughey (Salt Lake City, UT)
2006:  U.S.A. v. Patrick Henry Stewart, No. 8:06-CR-257-T-30MSS (Florida)
Patrick Stewart was charged and convicted of embezzling $1.8 million.  Defense Counsel requested, and was granted a sentence reduction based on the "Paxil Defense".  Mr. Stewart received a sentence of 12 months home confinement.
COUNSEL: Kevin Darken; Cohen, Jayson, and Farber (Tampa, FL)
2007:  Texas v. Robert Crerar, No. 12521 (Bastrop County)
Robert Crerar, who killed his wife while suffering a violent reaction to Cymbalta, was sentenced to 10 years probation for his role in the death.
COUNSEL:  Art Keinarth and Robert Jenkins (Smithville and Bastrop, TX)
2010: South Carolina v. Christopher Pittman, No. 26339 (Chester County)
12-year-old Christopher Pittman used a shotgun to kill his grandparents.  At trial, Pittman attributed his actions to Zoloft, but was found guilty of murder.  That conviction was overturned on appeal.  As part of a plea deal, Pittman was permitted to plead guilty to the lesser charge voluntary manslaughter.
2011: Nevada v. Mary Baymiller, No. CR10-0267 (Washoe County)
72-year-old Mary Baymiller stabbed her husband, over 200 times, to death.  The court found that Mary's "conduct was directly and proximately caused by the combination of mood altering medications [Paxil, Ativan & Ambien] which she was prescribed" and imposed a sentence of 5 years probation.
Related Articles
The Health Wyze Report - Episode 6 (audio edition)
The Pharmaceutical Tragedy of Kurt Danysh
Antidepressants Produce Plenty of Side-Effects, But Don't Reduce Depression
The gunman was described as a loner and was being treated by a psychiatrist for...
Special Investigative Report: L-tryptophan, Lactic Acid, Prozac and Naturally Treating Depression the Holistic Way
Sharp Rise in U.S. Military Psychiatric Drug Use and Suicides
What's It Going to Take to Lock Up Drug Company Execs?
When Liberals and Conservatives are Two Sides of the Same Oppressive Coin
The Story of Christopher Pittman, an Antidepressant Murder, and How Chris May Still Be Denied Justice
Parole Boards Requiring That Parolees Take Violence-Inducing, Mind-Altering Pharmaceuticals