Details

Written by Sarah C. Corriher

Sarah C. Corriher
Whether people are suffering with the common cold or bronchitis, a sore throat is often one of the first symptoms. There are very few useful pharmaceutical options, so even doctors frequently recommend home remedies. We have found a cure for some cases of sore throat. It can dramatically reduce pain in a matter of minutes.
Mix one teaspoon of powdered cayenne pepper with one teaspoon of sea salt, in an 8 ounce glass. Fill with water and mix well. Gargle with this formula, and then refrigerate it. You should re-use it whenever the throat becomes painful again. It does not need to be warmed. It will break-up the bacterial coating in the throat, so expect to be profusely spitting for a few minutes afterward. Discard it after a day, and remake it as necessary.
Details

Written by Thomas Corriher

Thomas Corriher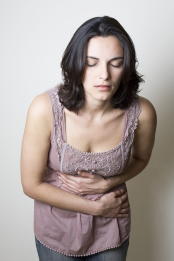 Those who eat at restaurants on a regular basis are certain to occasionally experience food poisoning. The symptoms can appear within three to four hours. They include diarrhea, vomiting, headaches, and fever. The symptoms can be violently extreme. An individual will typically suffer with food poisoning for 24 to 36 grueling hours. Most of the so-called "stomach bugs" are actually minor cases of food poisoning, but they are rarely recognized as such. Food poisoning is a much more common problem than most people realize.
Staphylococcus aureus is a very common food poisoning bacteria. It is killed by normal cooking, but it is frequently found in hand-made products that are left at room temperature for a long time, such as potato salad or sandwich spread. Salmonella is the most infamous food poisoning agent, but it is easily destroyed in temperatures above 150 degrees Fahrenheit. The presence of listeria in meats has resulted in a large number of meat recalls. It breeds in the unhygienic conditions of factory farms. It causes flu-like symptoms, and it has the unusual trait of becoming contagious in an infected individual. It can be deadly to children and people who have weakened immune systems. Botulism toxins are caused by the clostridium botulinum bacteria. Botulism poisoning is rare. It is only responsible for 1 in 400 cases of food poisoning, but it is more likely to result in death. Cl. botulinum can exist as a heat-resistant spore, and may grow to produce a neurotoxin in under-cooked, home-canned foods. Incredibly, botulinum poison therapy ("Botox") is an approved medical therapy, which is used to temporarily hide wrinkles through its central nervous system toxicant effect, which paralyzes patients' faces like venomous snake bites. Without surprise, it is widely being tested as a treatment for neurological disorders too.