Tidbits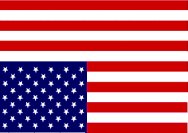 We have an important warning for our fellow Americans.  People are confused and upset about the new census that is being carried out in the U.S., and Americans are shocked by both the questions included and the constant threats from the Census Bureau.  It just doesn't seem to make sense, and people are wondering how this can be happening in America.  The U.S. Constitution specifies that they are only allowed to request a head count of each residence.
We're just going to cut to the chase here.  Time is too short, and it is too important that the message not be misunderstood.  All of it is a carefully planned test.  It is a test with dire consequences if the American people fail it.  It is testing how easily Americans can be frightened and intimidated by government.  It is a test of obedience and compliance.  If we fail this test by showing too much fear and compliance, then the powers-that-be will know that it is finally safe for them to begin a process of instituting martial law in the United States, and to finalize the process of creating a one-world government, and their plan for a New World Order.
Please read up on these topics, if you never have, and note that there are plenty of movies about them at video sites, such as YouTube.
America depends on you to say no, without fear.  Consider it your duty as an American....Remember that we warned you.  Please send them the message that slavery will not be tolerated in America, or they will boldly institute it against all of us.  What they have done so far is just a taste of what is planned.
In this video, U.S. Congressional Representative, Dr. Ron Paul, comments about the new push for a national I.D. card to track the movements of all Americans by the Federal Government through new biometric technologies and possibly G.P.S. systems.  We warned our readers that this was part of a long-term agenda by the powers-that-be in our former article, Mark Of The Beast and Soul Catching, but it was a little too much for most readers to believe at that time.  Believe it now, because it is happening in front of your eyes, so denial is not an option anymore.
Posted by the super secret, super mystery religion department
Recently, a couple of our former articles have been generating rage from the bowels of the Internet.  The two articles are, The Occult, Witchcraft, England, and The Darkness Now Growing In America, and The Texas State Board of Education's Attack on The United States, Our Creator, and How It All Got Started.
Recently, a group of modern-day witches made it their mission to silence us because of those stories.  We really felt great about that.   Whenever a group of Satan-worshipers targets a site, and its writings, then the people involved can know that they are doing something right.  We must have hit pretty close to the mark to have upset them to such a degree.  What we have done and published has become a threat for them to deal with.  They have been stalking Sarah at other sites.  They probably figure that it will be easier to terrorize a girl, which means they hardly know our Sarah.  Don't worry about The Health Wyze Report, for our security is significantly better than that of most banks.
One of our friends recently contacted us about serious trouble that is brewing in Texas, which will negatively impact the future of the United States.  It is not to be taken lightly.  The Texas State Board of Education is about to redefine education in such a way that it is just short of open treason against the United States.  They are openly and actively planning on rewriting the social studies curriculum about the United States to remove all references to its religious heritage; and in what is perhaps an even more bold move, they also plan to remove all patriotic themes from Texas textbooks.  Many readers will recall that our original colonists were specifically called "pilgrims", because they were seeking religious freedom in the New World.  You may skip ahead to watch the related video now about the Texas Board of Education, but you are encouraged to first read some relevant history about how we got into this mess, which is cited below.